Free Tech Support Online
Our Expert Tech & Sales Support Team Are Here For You On 24/7/365
Best Fiber Optic Cable Manufacturer Supports Customization
Optical Cable OEM Solution FIBERFUTURE is an Original OFC Manufacturer (OEM) solution provider. We specialize in manufacturing custom OEM cables for aerial, duct, underground application. We melt into the products produced by OEM on the basis of our own proprietary technology, so as to provide custom fiber optic solution which are suitable to meet our customers needs:
1 Optical Fiber
2 Fiber count
3 Outer Jacket
4 Filling Compound
5 Loose Tube
6 Steel & Aluminum Armor Tape
7 Steel Wire Reinforcement
8 Water Blocking Material
9 Aramid Yarn
10 Material / dimension of self-supporting member
11 Cable length / color
All listed above can be designed on request, If you need, please contact us as soon as possible! Email: [email protected]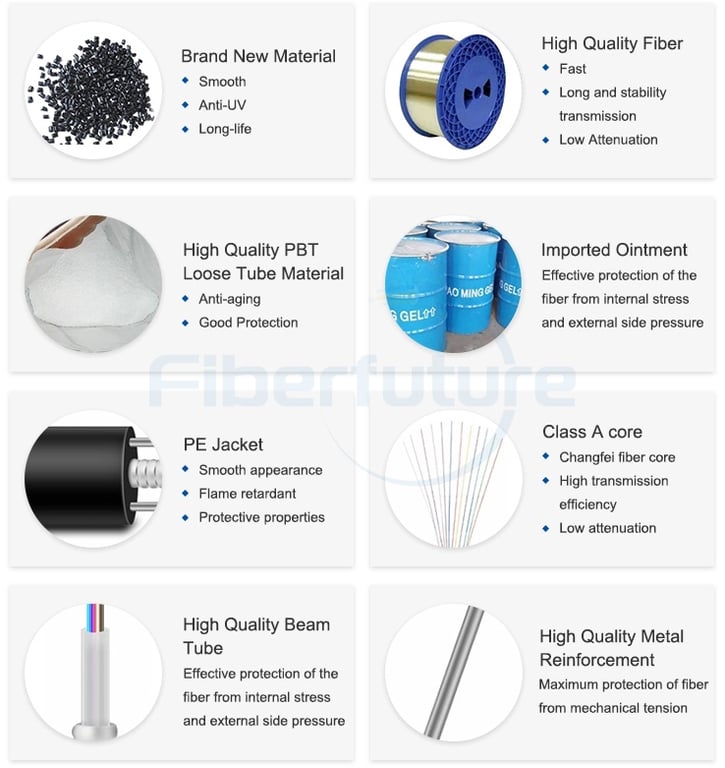 Data Sheet & Technical Document
All of our fiber optic cable products material are free to download free, pls contact with our technical team or sales team.
Free Samples Request
We provide free samples of fiber optic cable or accessories for our customer for testing quality.
OEM Logo & Mark Service
In order to make the our brand move towards a larger international stage, FIBERFUTURE invited designers to tailor-made exclusive packaging for the brand. Customers can choose the carton packaging with our logo on their own, or paste their own LOGO, or even remove the LOGO to make Neutral cartons are for sale by distributors.
Provide Full Test Reports
ordinary optical cable 100% inspection: ISO9001 quality management system, IQC, IPQC, FQC, OQC, DQC process
OPGW Optical ground wire support Fat, Rountine test, Type test, etc
25 years warranty
OEM Packaging Solution
Our cables are provided in the form of wooden reels, corrugated boxes and coils. The cable ends are sealed with BOPP self-adhesive tape and a non-hygroscopic sealing cap to protect the cable ends from moisture. We can print the required marks on the outside of the barrel with waterproof material according to customer requirements. On the premise of meeting your needs, we will provide the most suitable packaging and shipping solutions for your products, ensuring fast and efficient delivery.
Professional logistics Solution
FIBERFUTURE provides customers with all forms of freight options. We have a professional freight forwarding chain that has been cooperating for many years. We provide sea freight LCL FCL, land LCL FCL, air express, and FCL, etc. We take the initiative to find the most reliable and economical freight for customers, providing customers with high-quality products and solving the worries of freight at the same time.
Best After-sales Service
24 month warranty for all of our fiber optic products, our quality guarantee your every purchase.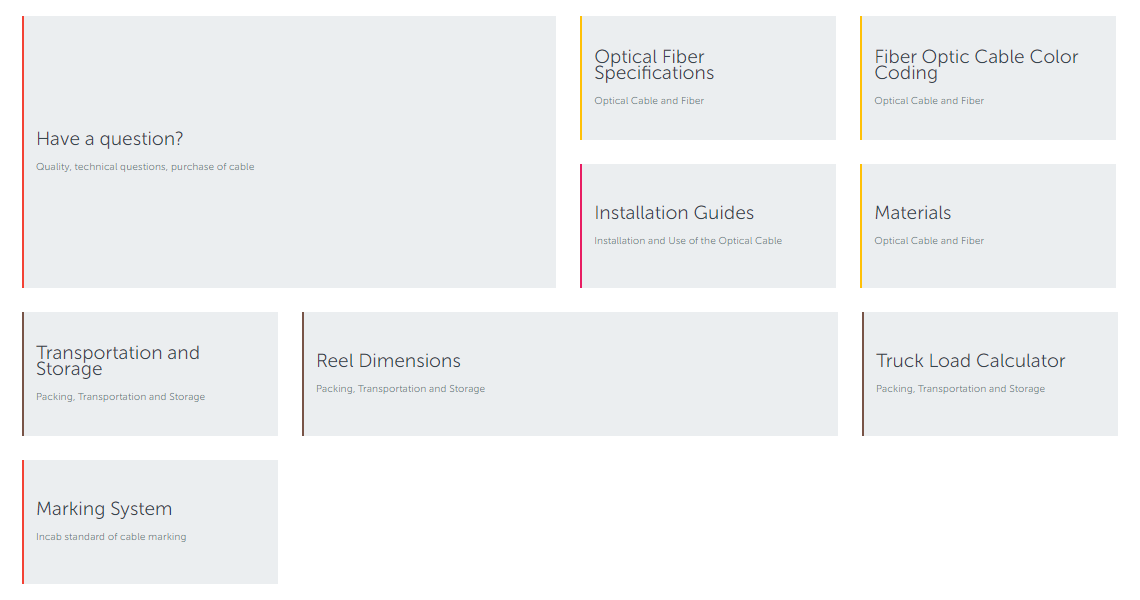 For all other types of fiber optical cable, please refer to our datasheets and standard industry practice.
If you have any questions or need any additional information on our fiber optic cable products, please contact us at: [email protected].