Who We Are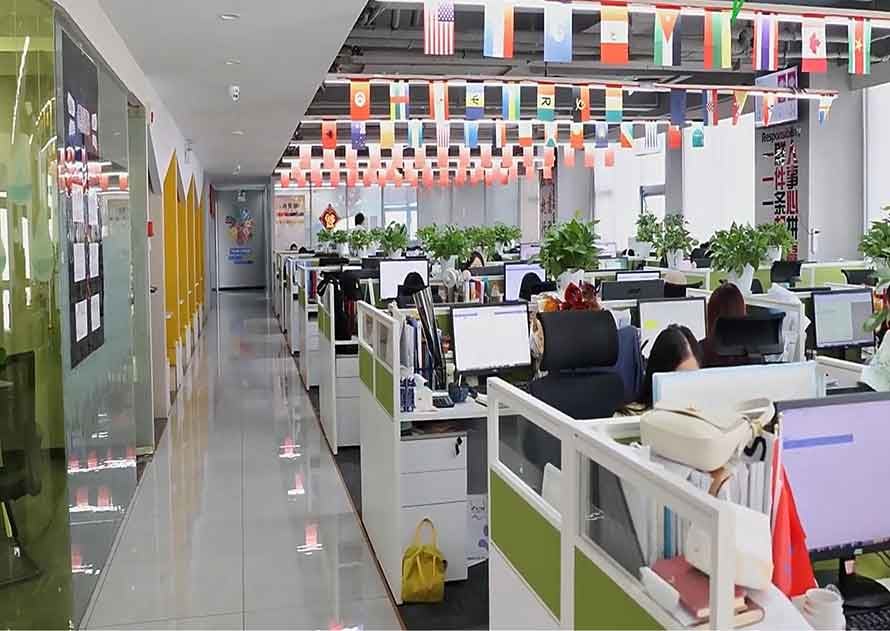 Head-office Of FIBERFUTURE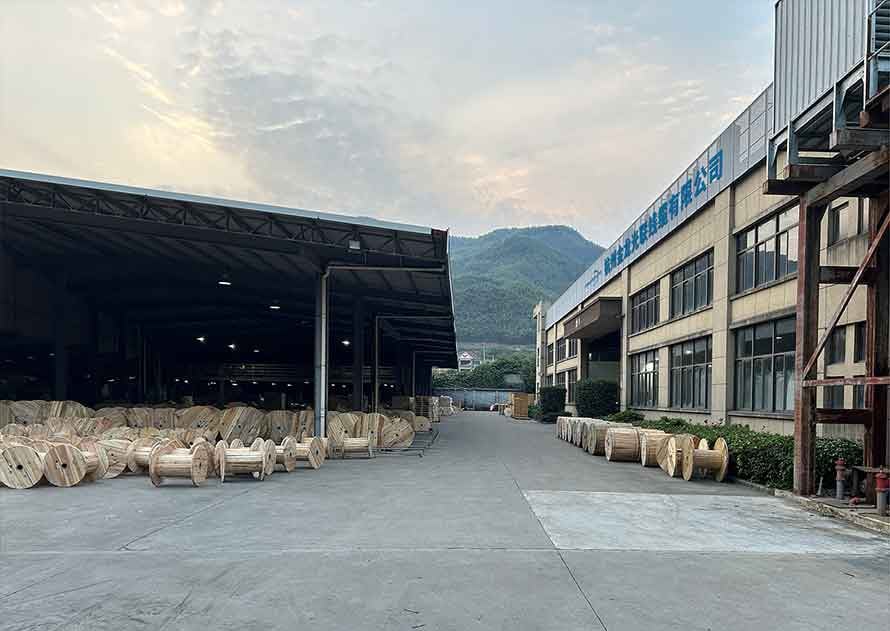 Fiber Optic Cable Factory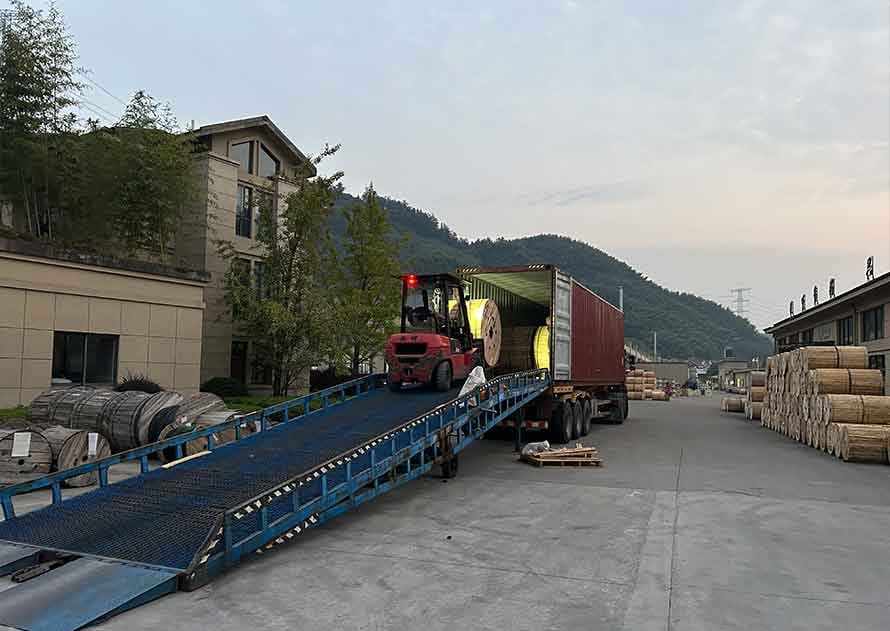 Power Optical Cable Factory
Hangzhou Fiberfuture Co., Ltd. (hereinafter referred to FIBERFUTURE) is a high-tech enterprise with independent intellectual property rights and brand, specializing in the design, production, and sales of optical fibre and cable and series accessories. The company mainly serves the State Grid, China Southern Power Grid, railways, rail transit, petrochemicals, metallurgy, meteorological and environmental protection and other industries and key projects. The company covers an area of more than 40,000 m2 and has a complete production and R&D team, scientific quality management system and sophisticated intelligent equipment, Production equipment.
The company has more than 100 sets of various production and testing equipment. At present, the company has more than 200 employees and has a professional technical team that has been engaged in the research and development and manufacturing of optical cables with rich experience, including more than 20 experts who enjoy special allowances, researcher-level engineers, mid-level engineers, technicians and technicians. We have a professional technical service team for optical cables, with long-term experience in optical cable splicing and testing, and rich experience in installation supervision of optical cables at home and abroad.
Main Products
Our company's main products: communication optical cables for areial, duct, direct-buried application, power optical cables (OPGW, ADSS, OPPC), and hardware accessories, hybrid/composite cables, and other special optical cables such as anti-rodent cable, underwater cable, air blown micro cable, etc.
Company Strength
The company has successfully built an industrial highland with large optical cable production capacity excellent quality, good equipment and exquisite workmanship. FIBERFUTURE now have 18 sets of coloring equipments, 10 sets of secondary plastic coating equipments, 15 sets of SZ layer twisting equipments, 16 sets of sheathing equipments, 8 sets of FTTH drop cable production equipments, 20 sets of OPGW optical cable equipments, and 1 paralleling equipment And many other production auxiliary equipments. which not only can meet customer needs in terms of production speed, but also has cooperative freight to meet arrival requirements. At present,the annual production capacity of optical cables reaches 12 million core-km (average daily production capacity of 45,000 core km and kinds of cables can reach 1,500 km). Our factories can produce various types of indoor and outdoor optical cables ( such as ADSS, GYFTY, GYTS, GYTA, GYFTC8Y, air-blown micro-cable,etc.) The daily production capacity of common cables can reach 1500KM/day, the daily production capacity of drop cable can reach max. 1200km/day, and the daily production capacity of OPGW can reach 200KM/day. For now. FIBERFUTURE has been established a long relationship with State Grid, China Power Construction, China Telecom, .....
Our Vision
One day, our products with our brand FIBERFUTURE will be found in every corner of the world, and our brand FIBERFUTURE will be known widely as symbol of high quality and outstanding performance.
Our Values
At FIBERFUTURE, We embrace our Core Values of Customer Responsiveness, Integrity, People,Respect, Responsibility and Safety in all that we do. We are working to make this vision come true in every day!

Company Milestones 2004-2023
2004
Founded in September 2004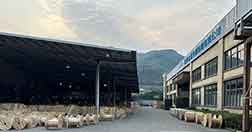 2007
FIBERFUTURE increases two production
line for outdoor cable and
indoor cable in workshop which made annual
amount up to $800,000.
2010
Our products used by more
than 20 country, 50 area customers
more than 100,000cores km length cable
2014
Hangzhou BOC's Head Building: 10GB backbone, 350 rooms with FTTH. Annual $1.6M+
2019
Anatel certification approved by Brazil market.

2021
Global service system in 150+ countries
2023
New 22000 ㎡ intelligent outdoor fiber cable factory
We are going forward...
2005
Independent R&D- FP laser
First oversea order export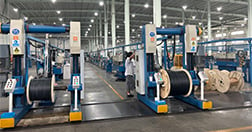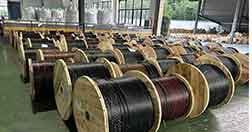 2009
New 32000 ㎡ intelligent outdoor fiber cable factory
2018
Overseas market expansion,Our markets including the America, Southeast Asia, Africa, and Europe. We have a comprehensive product line that can produce all kinds of optical cables and accessories.
2017
FIBERFUTURE attended exhibition in Las Vegas and had good negotiation with famous telecom companies over the world, GL reached value $105 million and became a strong, stable and creative enterprise.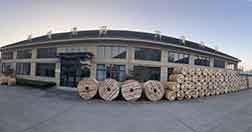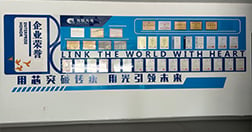 2020
FIBERFUTURE Ability to gain an output of 8, 000, 000km cores-length cable ,400t optical fiber preform and 8,000,000cores optical fiber.
2022
Global service system in 169+ countries
What We Do
On the basis of the top optical field advanced R&D team and high-efficient production lines of intelligent manufacturing technology, We can supply worldwide networking customers with optical networking total solutions and 2000+ comprehensive and cost-effective products.
FIBERFUTURE focuses on FO cable development and production for 19 years and obtains more than 500 patents. Our main products include power fiber optic cable (ADSS , OPGW, OPPC cable), Bare conductor, Hardware fittings, FTTH drop cable, Outdoor & Indoor fiber optic cables, Special fiber optic cables, OND products, and other fiber optic cable accessories in China.  Up to now, Our company's products are exported to more than 170 countries and regions in America, Eastern Europe, Africa, the Middle East, Southeast Asia, and South Asia. The company establishes a long-term strategic partnership with China State Grid Corporation, China Southern Power Grid Corporation, China Telecom, China Unicom, China Mobile, China Railway and lots of foreign national grid companies(Ecuador Telecom, France Telecom, Nepal Telecom,etc) and telecom operators. 
How We Do It
Our mission is to become a prominent contributor to the development of China's new economy. Our vision is to realize value for employees, create value for customers, and contribute to the society. The spirit of FIBERFUTURE people is to work hard and never give up.
Contact us today for your free project analysis and for more information on our fiber cable products. FIBERFUTURE will offer you a cost-effective, robust solution to make your project a timeless success. We will be your reliable overhead optical fiber cable product partner. No matter if you are located in Europe, Asia, North America, or anywhere else in the world, FIBERFUTURE is here to help!
Why FIBERFUTURE
40,000㎡ Intelligent Factory
Its own large-scale fiber optic cable production plant for 40,000 square meter.
HIBERFUTURE was established in 2004, have 19 years of experience in cable production.
3500+ product R&D/project experts
Cisco technical experiences
OEM Logo & Mark Service
OEM Packaging Solution
Customization of special products
Sample/testing request/product reports
24/7/365 customer service
Professional technical support/solution design
15+ years experience professional logistics team to providing customers with high-quality products and solving the worries of freight at the same time.
Our optical cables are sold to 169+ countries around the world.
Every year, the sales volume of FIBERFUTURE is 5000 millions Every year.m